Contact Jeanne A. Benas
Jeanne A. Benas Art Studio provides unique artistic capabilities with a full range of artistic styles.  Specializing in hand-drawn cartoons, caricatures, illustration and portraits, Jeanne Benas is able to customize each drawing to compliment any project, from books to web sites to animation for advertising to political cartoons and courtroom art to murals and much more.
In addition to her Studio work, Ms Benas has developed a unique style of caricatures for any event, party or tradeshow.  Her 3-minute full color caricatures -Lightning Likenesses- are one of the fastest around!
Contact Jeanne A Benas by phone, email, snail-mail, or even by quill pen.  She'll be happy to chat about your next project.  And don't forget to check out the new website of her cartoonist-mother, Kay Kato too.    http://www.KayKato.com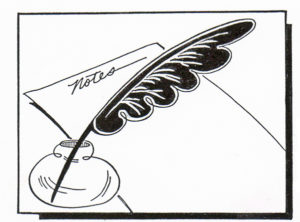 Jeanne A. Benas Art Studio
Telephone:
(518) 466-0284 or
(713) 586-0301
Email:
Jeanne@BenasArt.com